We don't do the hard-wired techie bit, we do the writing, the structuring and design. We've written and produced a wide range of video for training and for e-learning.
It's all about the right blend for you; we can support you in designing a great fit for your organisation. Video, e-learning, face to face, Skype, webinar… and we're just getting our teeth into the state-of-the-art stuff too. It's amazing. We'll share that with you over a coffee to see if it meets your needs. (Remember – we don't do the techie bit but we do have great ideas and can point you in the right direction.)
We have a fabulous team of script writers, camera crew, directors, editors and e-designers.
We've created video to support training programmes and written video-based e-learning. Blended learning solutions we have worked on include:
performance management training
leadership development
sales training
HR harmonisation programmes
Please get in touch if you'd like to view some of our projects or talk to us about blended solutions.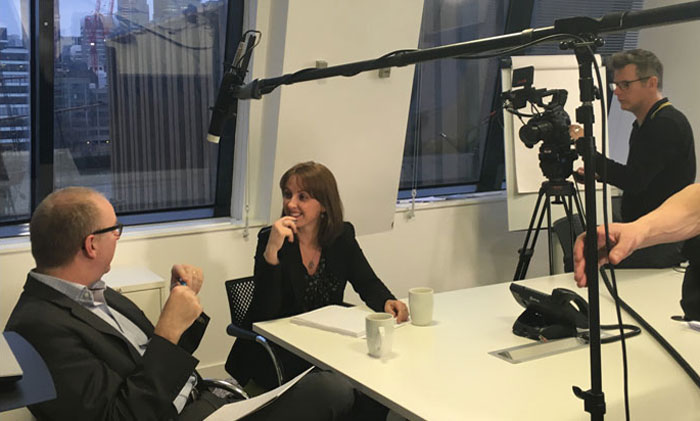 A well-earned break in filming for Pete.